Let's Sea celebrates the simple, but that doesn't mean you can't indulge in a spot of luxurious pampering. Our Gaia Spa, sits above the lobby in an open spa garden. Our air-conditioned, soundproofed treatment zones are demarcated by billowing curtains that blur the boundaries between indoors and outdoors.
The spa is designed to work with the elements whatever the weather; on bright breezy days you'll be bathed in sunshine, whilst the serenade of an occasional rain shower can add a magical touch to the experience.
The spa offers two treatment marquees (one single, one double), a couples pavilion as well as pedicure/manicure zones that can comfortably accommodate up to three guests.
Choose from three treatment themes inspired by the sun, the moon and the sea.
Symbolized by the color red, our sun god treatment is designed to energize you at the beginning of the day or recharge lagging spirits after a long arduous journey.
Rose & Rosehip Glow: This energizing body cleanser combines the bracing power of pure sea salt with a rose & rosehip moisturizer.
New Dawn Massage: A deep tissue massage to stimulate blood flow and coach your muscle fibres back to optimum condition.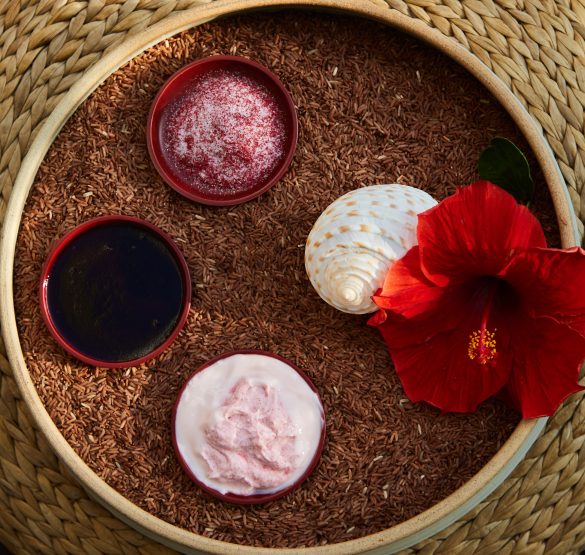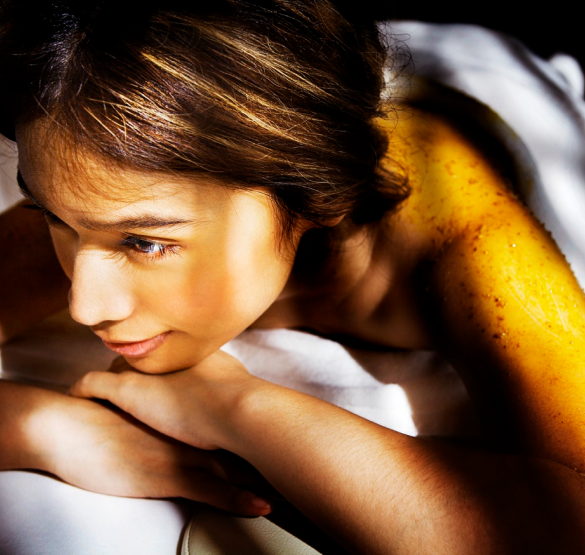 A deliciously relaxing treatment designed to soothe away stress and ready your body for either a restful nights sleep, or a decadent afternoon nap.
Honey Cocoon: A wheat germ, honey and chamomile scrub that gently smoothes away detrital skin to reveal a brand new you.
Calm Massage: A quietening massage that employs long circulatory strokes to enhance blood flow and lull you into a state of deep relaxation.
Inspired by the steady pulse of the ocean, our Sea Blue therapy is the perfect balance of invigoration and relaxation.
Harmony Cleanser: An Almond and Blueberry scrub that stimulates your skin whilst gently sloughing away old skin cells.
Swedish Massage: Medium pressure and long, firm strokes combined with kneading and small circular motions to reduce stress and encourage blood circulation. Feel the muscle tension fade away.
At Gaia Spa we use Premium aromatic oils formulated by local aromachologists. Our oils are delicately perfumed and hypoallergenic, suitable for even the most sensitive skin.