Make merit on your special occasions. Even you are not Buddhism, donation always make you feel good. On good weather day and low tides, monks will walk in front of our resort beach around 6a.m. - 6.30a.m.
Food preparation by Let's Sea Hua Hin's Beach Restaurant
Basic Set: THB 99.-nett/set
Special Set: THB 555.-nett/set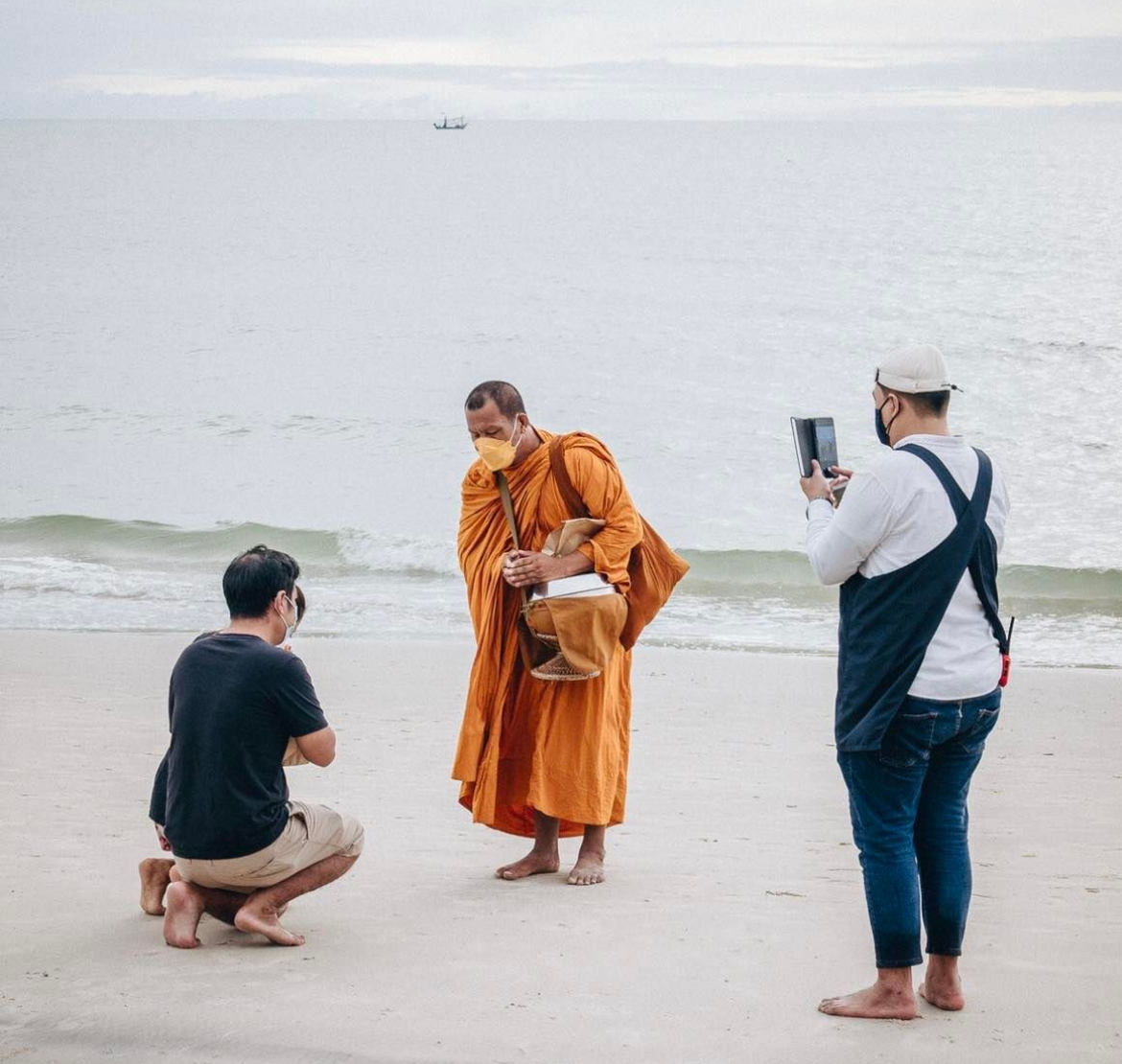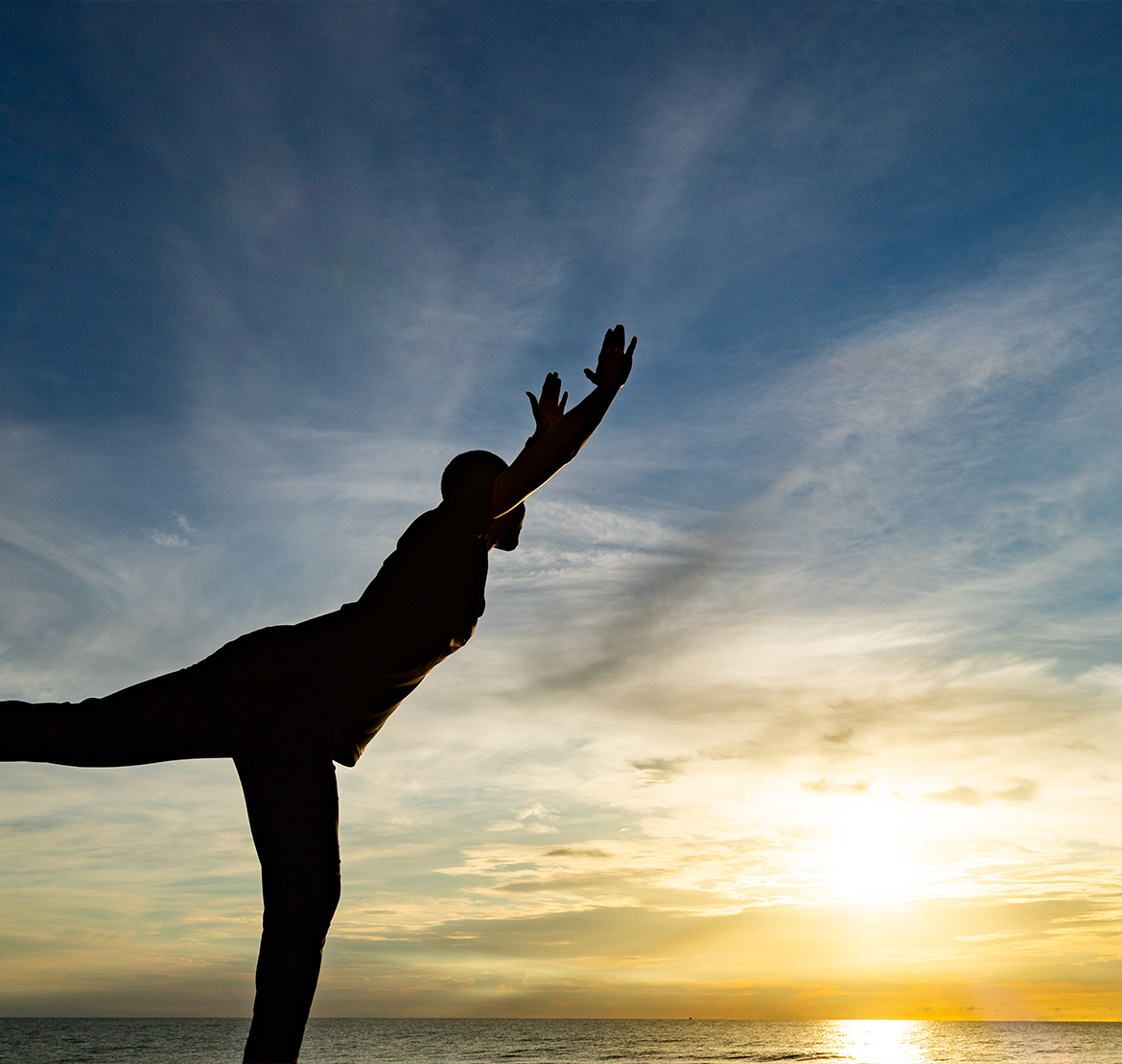 Wake up early and enjoy charming sunrise energizing.
Free scheduled class
Private class at THB 888++/person
Al Fresco Thai Massage Lesson
Basically, we want you to know how to treat your beloved one even better; help her or him to release muscle tension, stimulate blood circulation, etc. by using some Thai Massage techniques. The lesson focuses on back & shoulder tension release; feet muscle lines & massage, legs & arm massage, back & shoulder massage, including head massage.
THB 3,900++ per couple
(90 minutes class)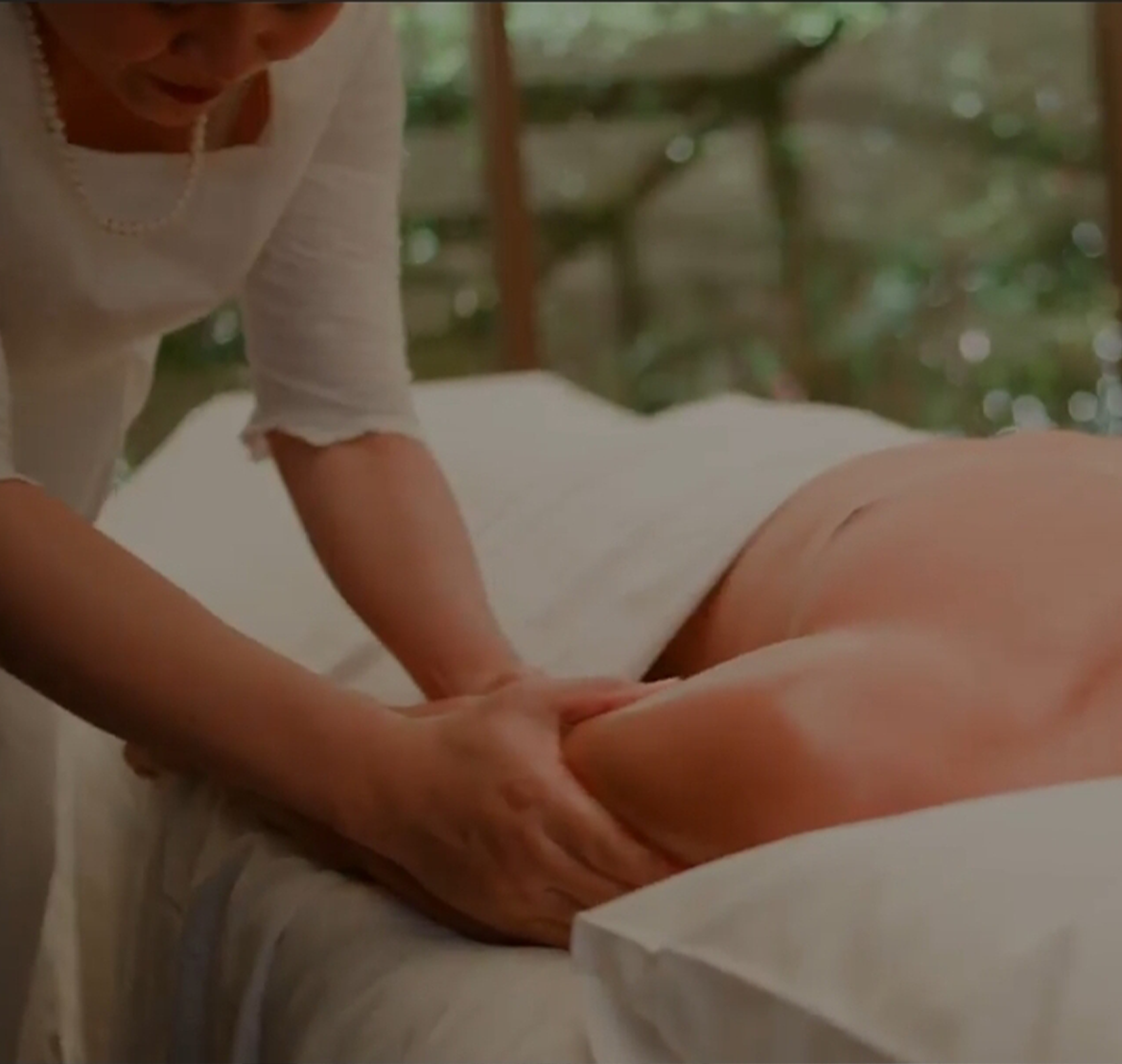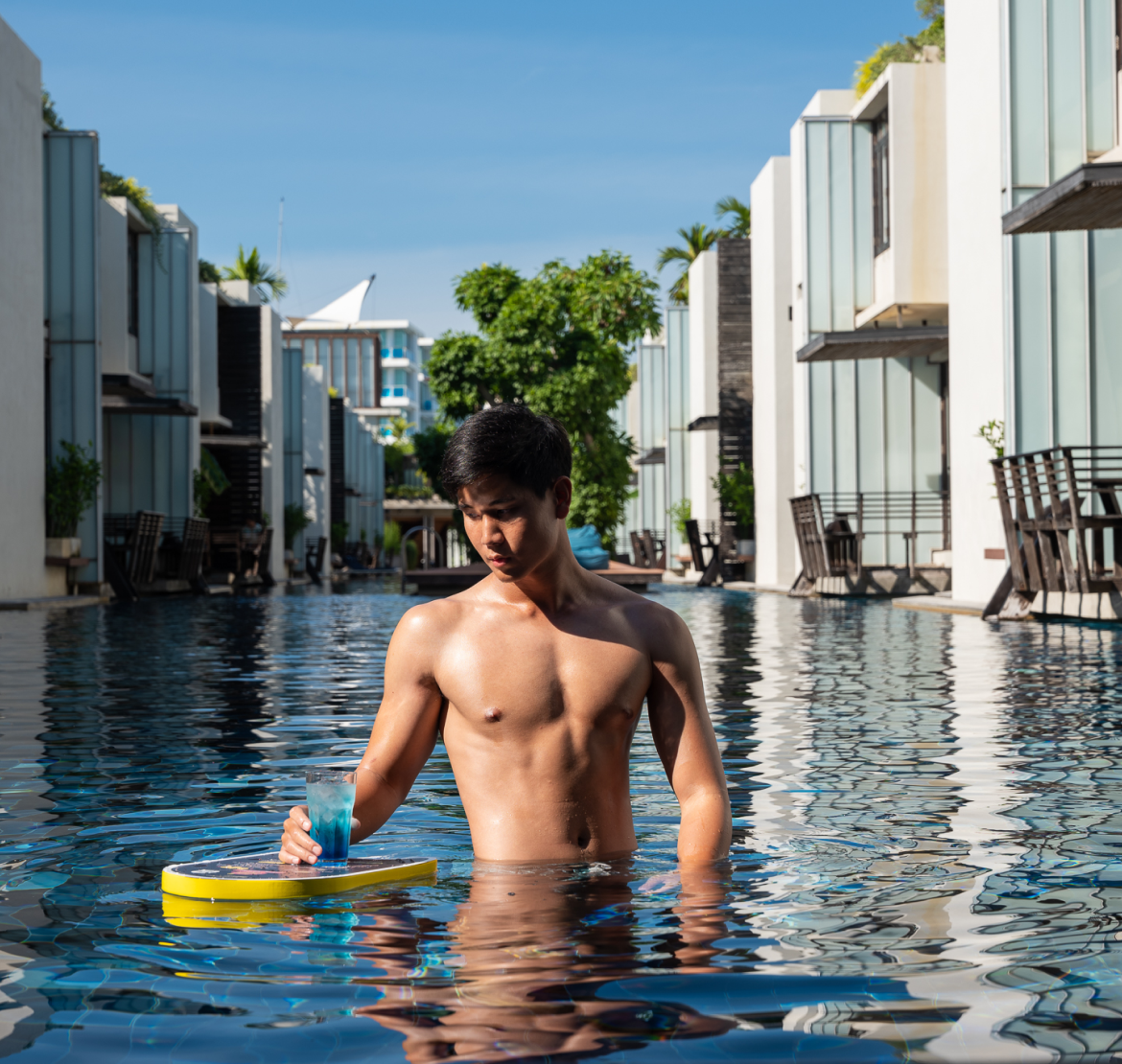 Cocktail Class in The Pool
In the place where you can swim home for lunch or dinner. it's only natural that you can learn in the pool too.
THB 3,456++ per couple
(no limit time during open hours)
on your street-side trolley another- rarer romantic experience at Let's Sea. Start with Lemon Grass Iced Tea to welcome; receive recipe of the day; know some Thai herbs frequently used; see the demonstration; hands on cooking at your own space and personnel trolley; photos and certificate for souvenir; enjoy the four dishes you have cooked as a dinner Hua Hin beachside.
THB 4,321++ per couple
(Class during 3.30p.m. – 6p.m.)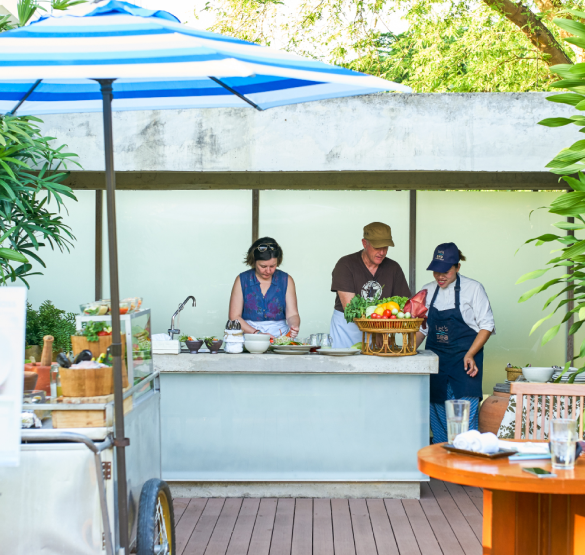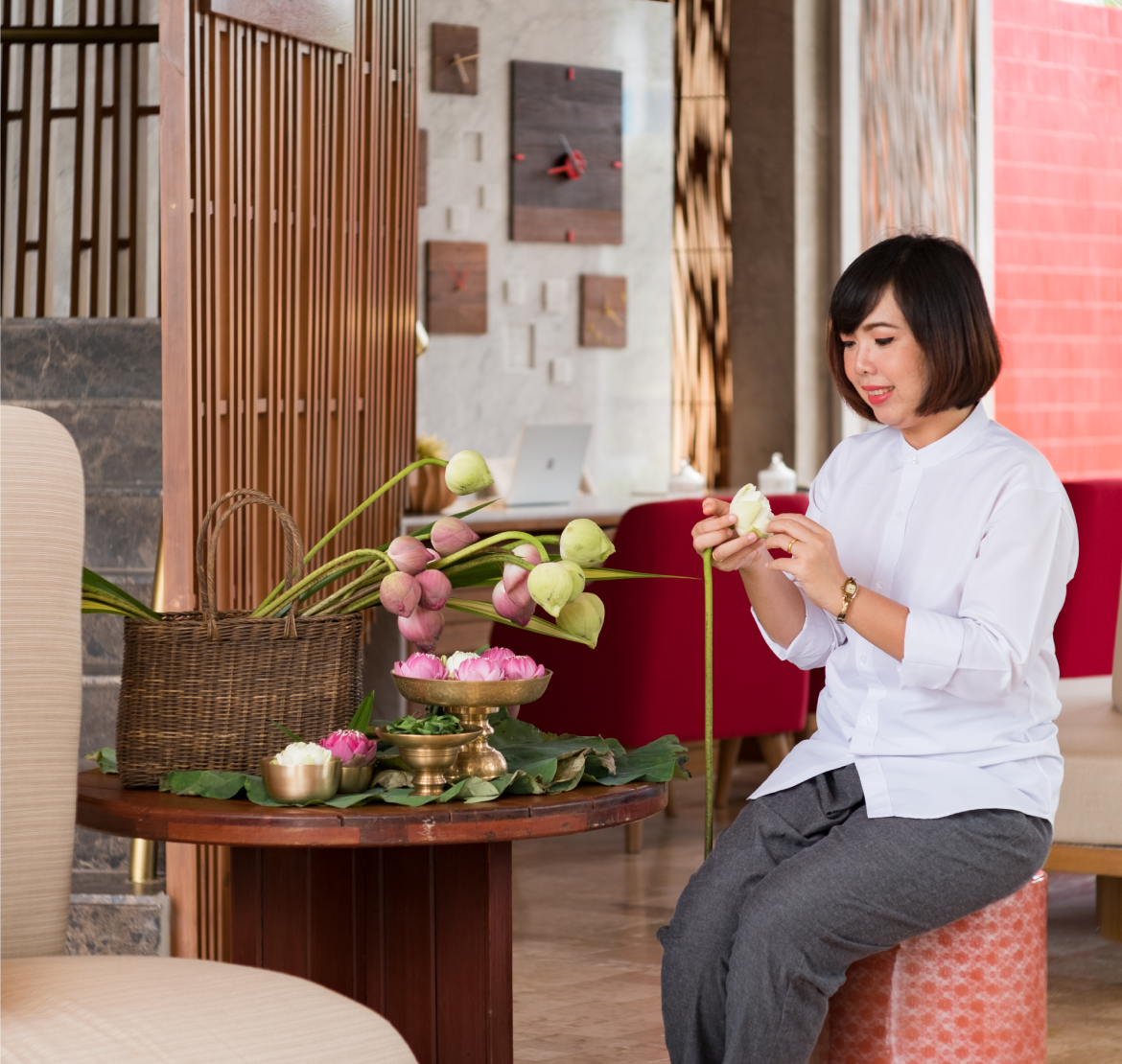 In traditional Buddhist culture, lotus flowers represent honours. We present them to Buddha images as well as monks to pay respect. We believe that we will have a good luck from doing these good things.
Lotus flowers can be used for home decor and they easily create sense of calm, romance and elegance. We fold the lotus to make it look more special and sweeter. It is a kind of Thai art.
EUR 1++ per lotus
(charge in THB)
Busy with some activities and also get some exercise : Beach Golf, Beach Pétanque, Water Volleyball, Share Ball, Dart Game, Ring Toss, Paddle Ball.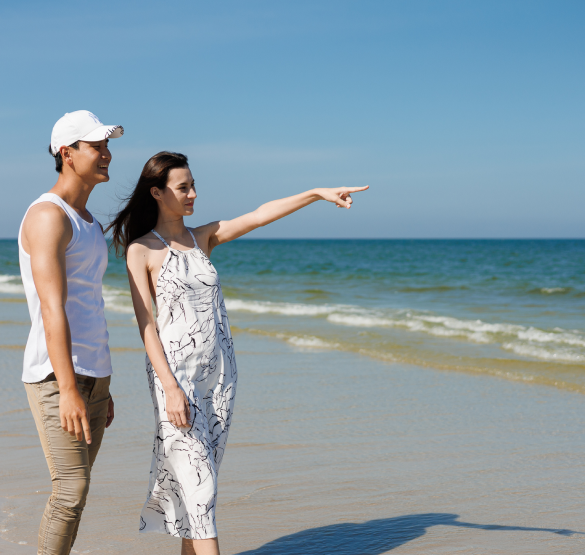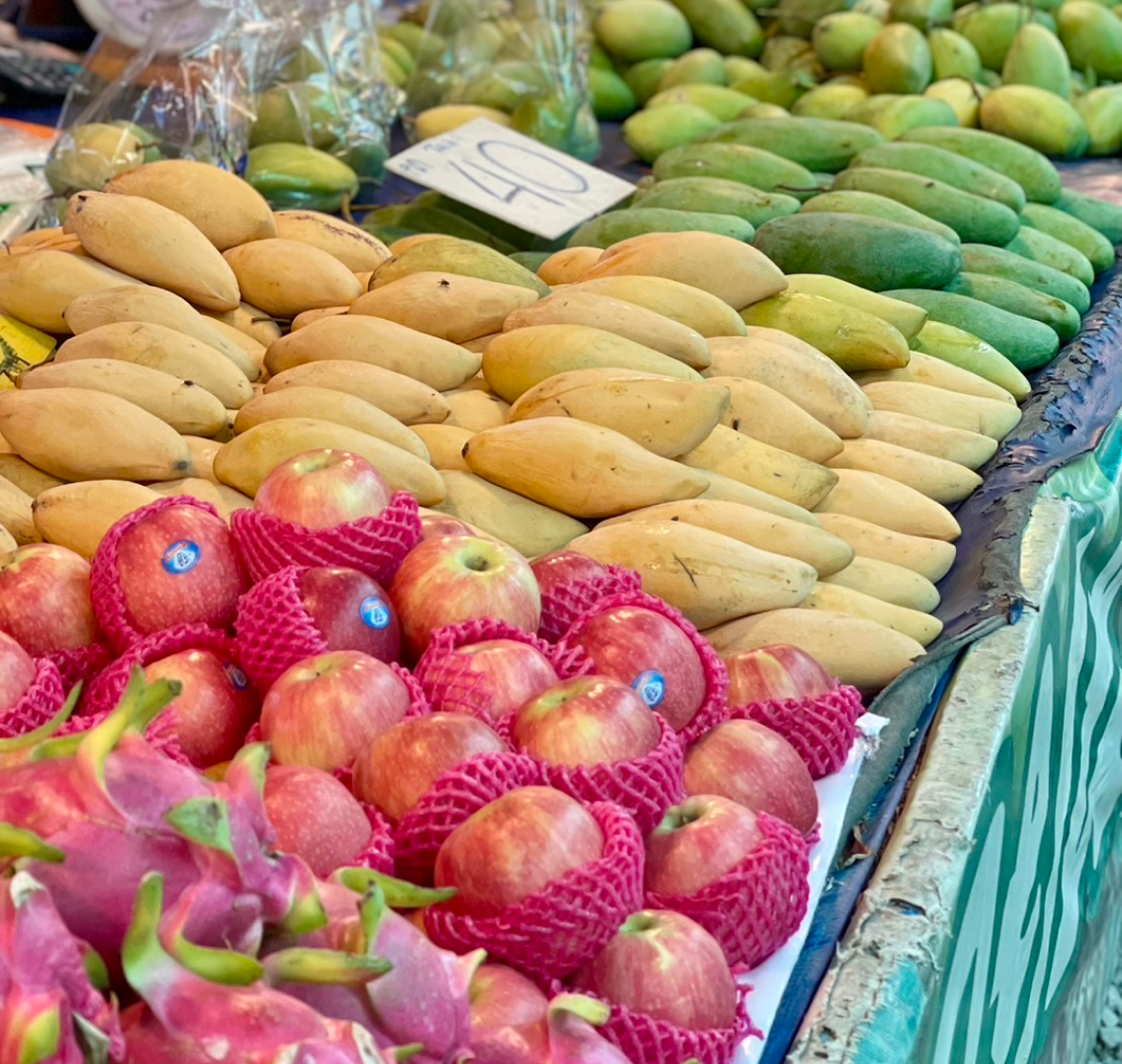 Local Market Tour-At Hua Na Market
Visit Hua Na Daily Market, a large market not far from the resort, and you will get to see the authentic way of life of the locals in Hua Hin. You can find fresh seasonal vegetables and fruits from the local gardens, as well as meat and seafood. There are also stalls serving regional Thai dishes from different parts of Thailand, and delicious traditional Thai desserts that are incredibly tasty.